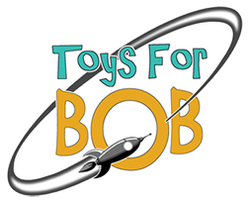 Toys For Bob
is an American video game developer founded in Novato, California in 1989. The name Toys for Bob was invented by Laurie Lessen-Reiche; it was chosen to stimulate curiosity and allude to Paul and Fred's appreciation of real toys.
Since 2011, they have been working on the Skylanders series of video games beginning with Skylanders: Spyro's Adventure with their newest addition Skylanders: Imaginators releasing in 2016 featuring Crash Bandicoot as a playable character.
On April 5, 2018, it was announced that Toys For Bob will be developing Spyro Reignited Trilogy. It was released on November 13th in the same year.